A tactical storage solution for your saddlebags!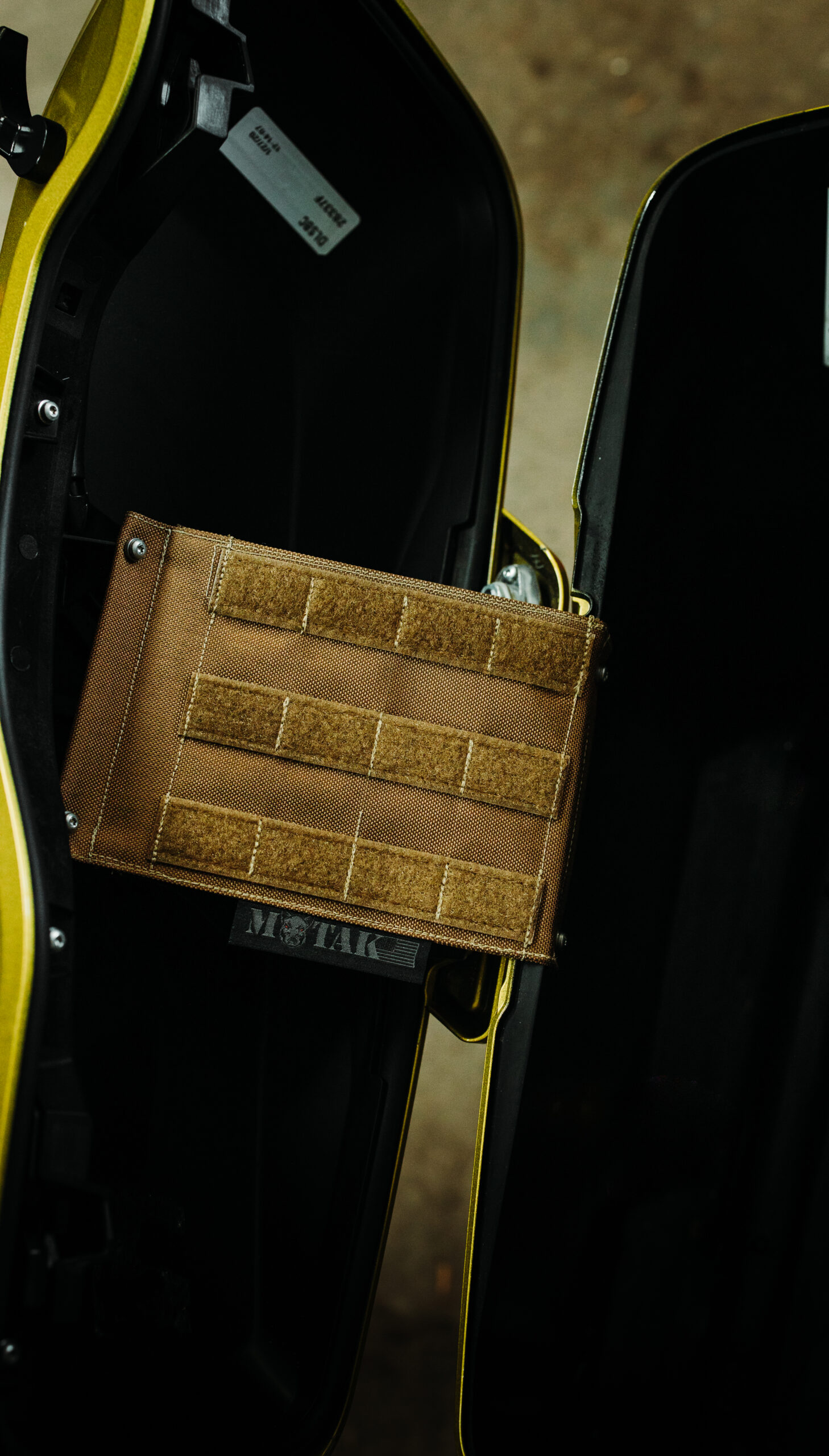 Introducing the Tactipig:
We would like to introduce you to the revolutionary patent pending Tactipig by MOTAK. The Tactipig creates a secure platform for motorcycle riders to customize their saddlebag storage by replacing the factory cloth saddlebag tethers. They are proudly constructed of 100% domestically sourced Cordura, webbing, thread, and Velcro. The Tactipigs make use of previously wasted space to store almost any critical item the user wishes.  The face of the tether is a small webbing panel that is compatible with most MOLLE or PALS accessories to add endless styles of small pouches. They also hold items such as pens, sunglasses, chapstick, keys, and velcro patches. The integrated hidden hook and loop pouch allows the user to secretly store small items such as IDs, insurance cards, cash, etc…
Get a Quote For Custom and Bulk Orders
Do you have questions for us? 
Here are a few questions we have answered for you. If you don't see the answers to your question don't hesitate to get in touch with us!
Are custom options available?
You can choose your color and size on our website. If you need further customization such as embroidered logos or names please reach out to us directly on our Contact Page.
Will the Tactipig change my saddlebags' operation?
No, the Tactipigs are constructed with two layers of Cordura nylon so they more rigid than the factory tether. They will break in soon after installation, and will function normally with your saddlebag. 
How much weight can my tether hold?
The factory suggested weight limit is 2 lbs.
Is my tether water proof?
The Cordura nylon is considered water resistant. Unless your saddlebag is filled with water (in such case you have a bigger problem) the contents will stay high and dry.
What is considered a "bulk order"?
If your organization is ordering 10 sets or more at a time then it is considered a bulk order